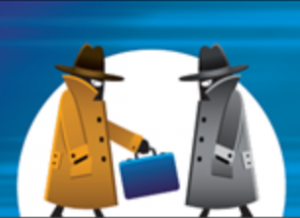 Everyone is missing the boat on the insider threat issue – INSA too…to paraphrase James Carville, "It's leadership stupid."
Government and private sector organizations are the primary reason for insider threats – senior leaders and the boardroom grow them internally.
With very minor exception, NO ONE COMES TO WORK FOR YOU ON DAY ONE WITH THE INTENT TO HURT YOU, steal your secrets, or sell your intellectual property.
It's how you treat them, over time, that turns them into insider threats.
You put them in the wrong jobs;
You fail to trust them;
You make it hard for them to do their jobs;
You put asshole/untrained managers over them;
You treat them like furniture;
You , threaten their existence in your companies and agencies;
You kill their spirit; and
Then, you wonder why they decide to hurt you.
Want to reduce/eliminate the insider threat? Treat you staff the way you did on day one:
Welcome them as a human being;
Be aware of how they are cared for in your organization;
Show them you care about them and their families;
Give them a future;
Put r-e-a-l leaders over them;
Give them a voice; and
Pay them well.
In other words, treat them as you would want to be treated.
Now, why is that so hard?
And, why do NONE of the plans I have seen for combatting the insider threat even mention poor leadership as a factor?
INSAonline.org | 9.12.13 Assessing Insider Threat Programs of U.S. Private Sector http://www.insaonline.org/i/f/pr/9.12.13_InsiderThreat_WP.aspx