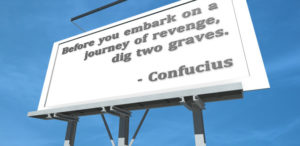 Not a day goes by that I don't get a half-dozen articles in my inbox about "insider threats" and how to stop them. The problem with every article I get, is that they are all following the same model we've followed ever since the term was coined:
Treat every employee as if they evil and don't trust them;
Monitor everything they do;
Lock down everything and make them beg for access; and
Wait for them to screw up and then nail them to the wall.
There are two things I strongly feel organizations fail to realize:
LOYALTY is the single most effective control to protecting an organizations intellectual property, sensitive information, or other hard or soft assets; and
99.999 of staff an organization hires comes through the door with the strongest level of loyalty they will probably ever have for their organization
So the question I always ask executives is this:
What are you doing to keep that level of loyalty near where it was when you first hired your staff?
My first thesis is that by the time we detect the classic signs listed in most articles and government policy documents, it's too late. By then, your staff has already decided to make the turn from loyal, productive employee, to being disgruntled and potentially harmful to the organization.
My second thesis is that we need to reach staff who are at risk of becoming disgruntled BEFORE the classic trip wires light-up; in-fact, we need a NEW set of trip-wires, ones that can take a good person and makes them disgruntled.
I's not a complete list, but here's some questions agency executives and the C-suite should be asking about their organization:
Does HR do a good job screening new hires before you hire them?
Do new staff get placed into the job that was promised to them?
Do hiring managers fully explain what the expectations are for all jobs?
Do all new hires receive the training they need to perform in their job?
Do employees have access to all the tools and information they need to perform?
Are employees given the opportunity to advance, change jobs, be creative?
What does the organization do to stay aware of staff well being?
How does leadership ensure alignment with staff values, beliefs, aspirations?
How well does the organization train, select, and place its managers?
How well do managers know their staff? family issues? substance abuse issues?
What does the organization do to identify poor managers?
Does the organization take quick action to resolve staff concerns?
Does the organization take quick action to remove poor managers?
Think about these questions before you continue to treat all of your staff as "enemy combatants" – they were loyal when you hired them; so what are you doing to them to turn them against you?
Thanks…r/Chuck
P.S. I failed to mention that investing well in the 13 areas above also gets you:
Staff that cares about the mission (and you)
Increased productivity, better work environment
Managers who actually can enjoy being a manager
Lower staff turnover, lower recruiting costs
Reduced security vulnerabilities, staff more proactive regarding security
Reduced legal costs (HR, security, other admin)
(feel free to add others in comments below)